Sweet Potato Chocolate Chip Oatmeal Cookie Dough
How was your weekend? Was it filled with great weather and fun times with friends and family? Awesome, let's celebrate with a new recipe!
What's that you say? You broke up with your boyfriend and your kitty ran away! I'm so sorry to hear; thank goodness this recipe is here to cheer you up!
Regardless of how you're feeling today, this recipe is for you. I remember in my younger days, buying cookie dough in a tube and eating it raw by the spoonful. While not the healthiest habit, it sure was enjoyable! Enter, Sweet Potato Chocolate Chip Oatmeal Cookie Dough! This raw, vegan treat mimics the nostalgia of this childhood indulgence without the stomachache- oh yeah, and it's gluten-free! Sweet Potatoes are naturally sweet, and in my opinion, this recipe doesn't require any additional sugar (though you can certainly add a touch if that's what you prefer)! This recipe does require some preparation and chilling time, but I promise you it's worth it! Get cooking and you'll be satisfying your inner pre-teen faster than you know it.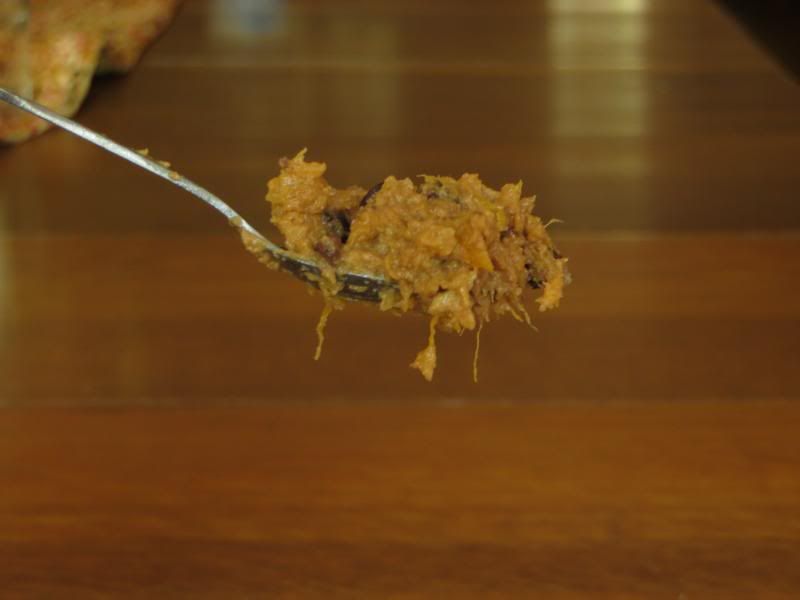 Sweet Potato Chocolate Chip Oatmeal Cookie Dough
Prep time: 30 minutes Chill time: 2 hours
Yield: Approx. 2 cups
Inspired by Chocolate Chip Cookie Pota'Dough
Ingredients
1 1/2 c. sweet potato (boiled or roasted- skins removed)
2 tbsp. cashew butter
1/2 c. rolled oats (certified gluten-free if required)
1 tsp. vanilla extract
3 tbsp. vegan chocolate chips, divided
Optional: 1 tsp. liquid sweetener of choice (maple syrup, agave, brown rice syrup); 1 tbsp. raisins
Instructions
Boil or roast sweet potato. If boiling, remove skins and cut sweet potato into chunks; if roasting, roast sweet potato in tinfoil at 375 degrees F for about 30 minutes. Sweet potato is done when it can be pierced easily with a fork.
Allow sweet potato to cool slightly and place sweet potato in a small mixing bowl; mash well with a fork until no clumps remain. Add cashew butter, vanilla, oats, and 2 tbsp. of chocolate chips (this will turn the colour more 'doughy' instead of bright orange). Mix ingredients well.
Cover and place in refrigerator for a minimum of 2 hours.
When adequately chilled, stir in remaining chocolate chips, optional sweetener to taste, and optional raisins. Eat with a spoon, reminiscing on your childhood, or serve with apple slices.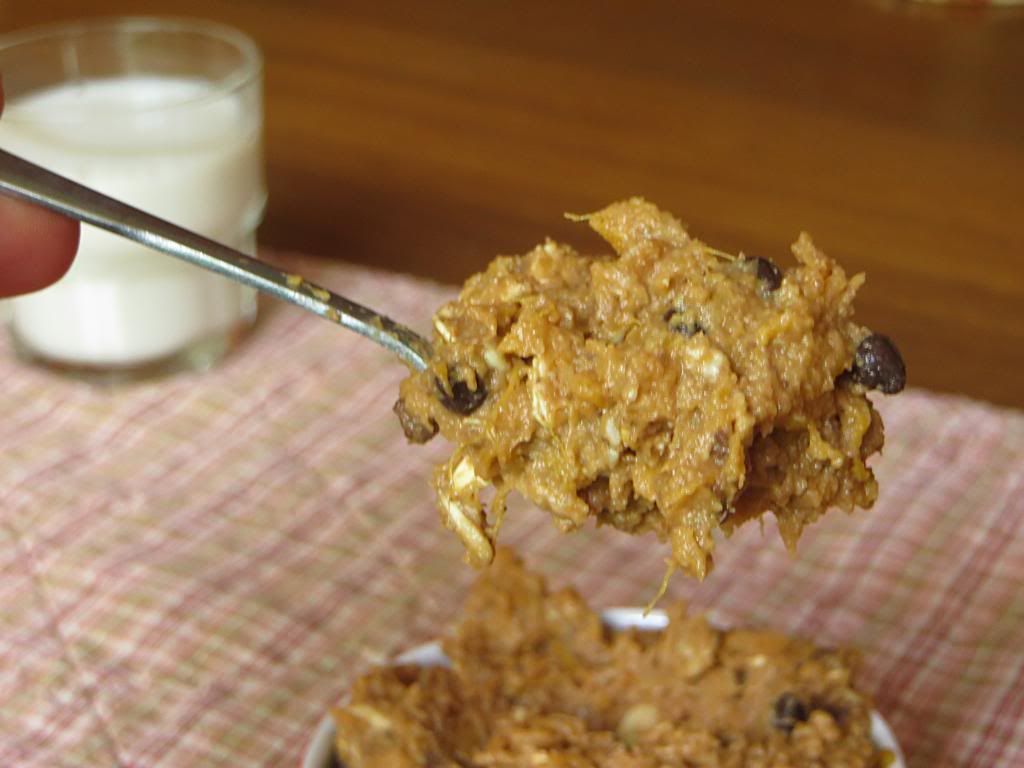 Enjoy!