"Big Haas" Vegan Chocolate Avocado Muffins
I like big avocados and I cannot lie…
Okay, so maybe that's not how the song goes, but I think it could catch on! As you may have noticed, I tend to go through 'food phases'; I'll have a lot of one ingredient, and cook with it tirelessly until it's all gone (I'm looking at you red cabbage and cashew butter). Now I have moved onto avocados. At my grocery store they sell avocados in bags of five which are often on sale; how could you resist that?! The only problem thing is that I often have tons of extra avocados on hand. What to do, what to do…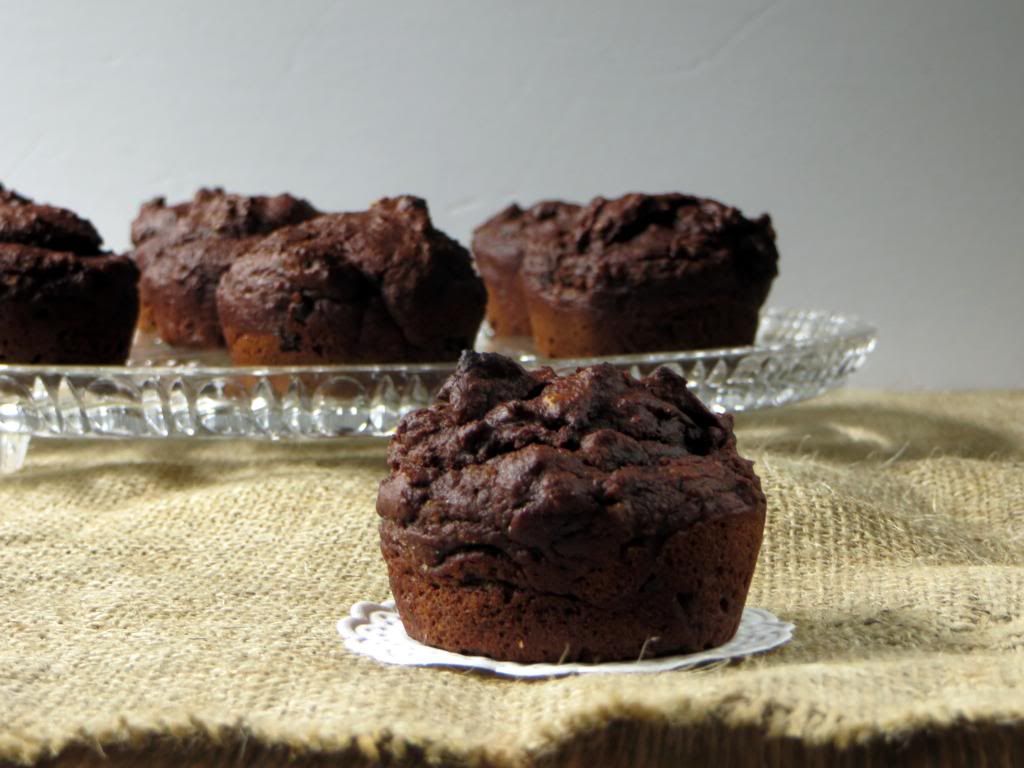 Of course the natural response would be to make some awesome guacamole; worry not, I've a recipe for that too coming up soon! For the time being you will have to settle with delicious chocolate avocado muffins. I hope you won't hate me too much

I love eating muffins as a midday snack to tide me over until dinner. These muffins are full of whole grains, some natural sweetener, and very little added oil. In my opinion it makes them the perfect treat without ruining your appetite. For those of you who are interested, one muffin (with optional mix-ins) comes out to just under 200 calories.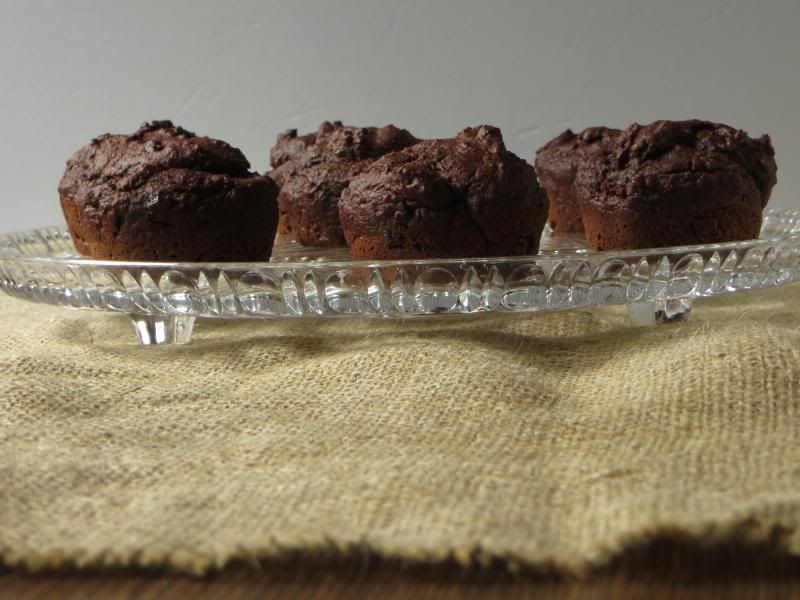 "Big Haas" Chocolate Avocado Muffins
Yield: 12 muffins
Prep time: 15 minutes Bake time: 30 minutes
Ingredients
1 1/2 c. spelt flour
1/2 c. oat flour (if grinding in food processor, measured after)
3 tsp baking powder
1/3 c. cocoa powder
1/4 tsp salt
1.5 tbsp ground flax seed
1/2 c. avocado flesh (1 small avocado)
1/3 c. maple syrup
1 tbsp. melted coconut oil
2 large medjool dates
1/2 c. + 2 tbsp. non-dairy milk
1 tsp vanilla
optional mix ins: 2 tbsp vegan chocolate chips, 1/4 c. chopped walnuts
note: there was a typo previously. The recipes requires baking powder, not baking soda. Thanks to Liz for pointing this out!!
Instructions
Preheat oven to 400 degrees F; prepare a muffin tin using oil or lining the tin with papers.
In a large bowl, mix together the flours, baking soda, cocoa powder, salt and flax seed. Set aside.
In a mini food processor, blend the avocado, maple syrup, coconut oil, dates, milk, and vanilla.
Add the wet ingredients to the dry and stir until just combined. Add optional mix ins if desired.
Scoop batter into prepared muffin tin. Bake for 30 minutes, or until a toothpick inserted in the centre comes out dry.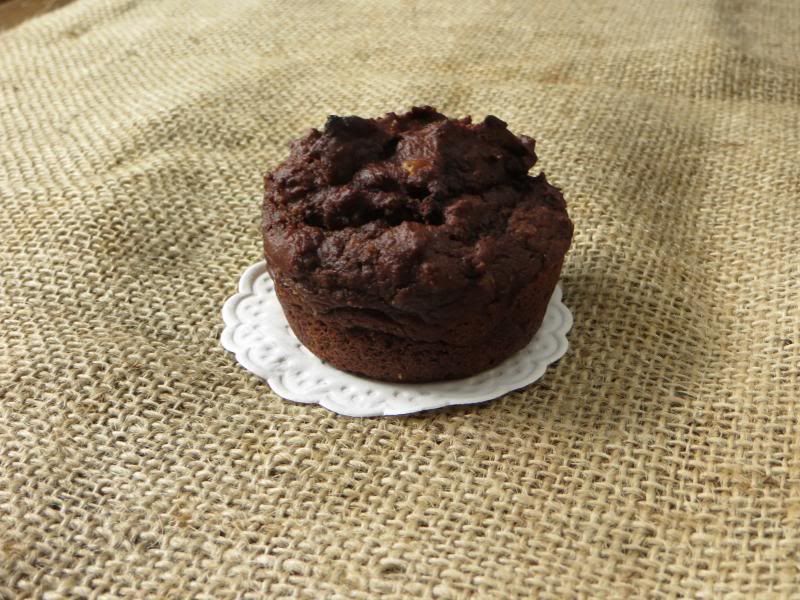 I hope you enjoy this recipe, as well as the food pun I used in the title (Get it? Hahaha). Leave me a comment on how you like the recipe! If you haven't already, check out my review of 365 Vegan Smoothies and enter to win a copy for yourself; contest closes at midnight on Friday!
Question of the Day: What is your favourite muffin flavour?
There's a vegan restaurant in Toronto called Urban Herbivore that makes the most unreal Sweet Potato Date Muffins; they're the size of my face!