Easy Two Ingredient Oat Bundle Cookies
Sunday was a whirlwind day of moving. We left early in the morning with a car and a cargo van packed to the brim with the belongings of three university students, and spent just about the whole day lugging boxes, mini-fridges, and various other belongings into my brothers' new university dorms.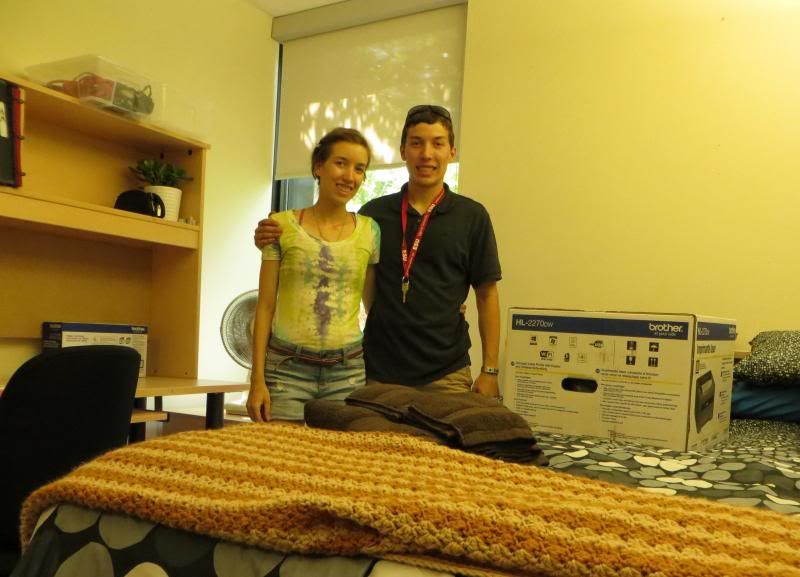 When my brothers finally felt settled, I left them to move into my own apartment. Thankfully my move was much less work, since I lived in the same place last year. Regardless, it still felt like it took hours and soon after I was done, I fell fast asleep.
This is my fourth year of living away from home for the school year, and I'll admit that I still feel pangs of homesickness for the first few days. I try keep busy and think about other things, but we all know the best remedy when feeling a bit down: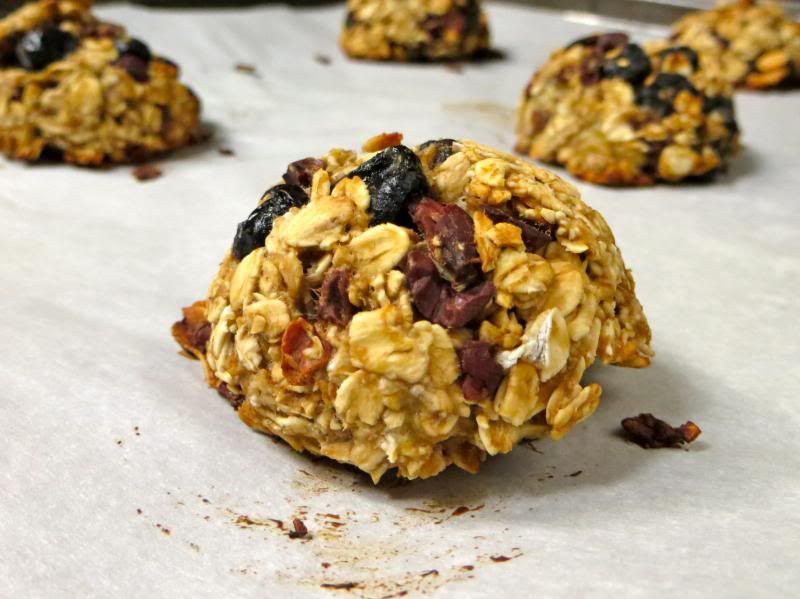 Homemade cookies! Tuesdays this month will feature easy, healthy vegan treats that will satisfy your taste buds when you need a hit of sweetness. Today's recipe uses two basic ingredients that you most likely already have in your kitchen, and only takes 30 minutes from start-to-finish (including clean-up)!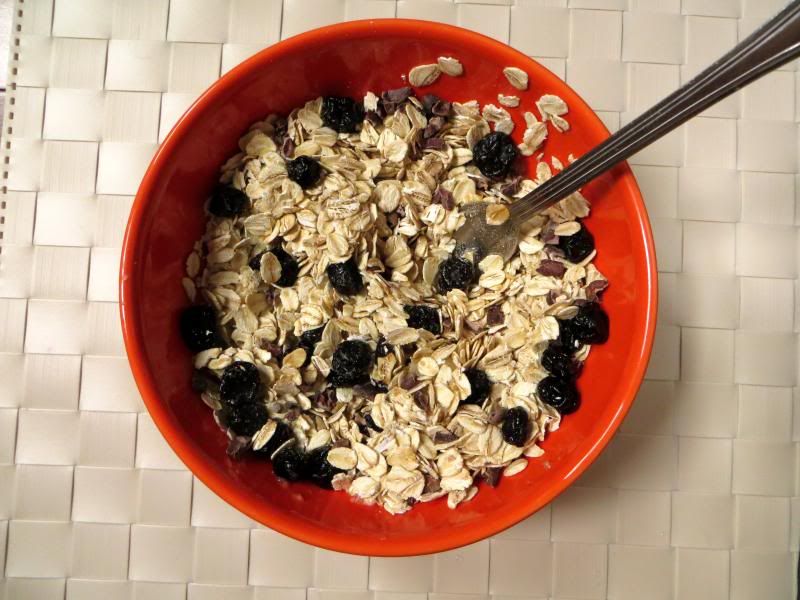 These may be the easiest cookies you will ever make (aside from cookie dough from a tube). Simply mash, measure, stir, shape, and place in the oven. Another thing I love about this recipe is that you can make them to suit whatever your taste buds are craving. This particular batch included dried blueberries and carob nibs. Feel free to play around with mix-ins and leave a comment with your favourite combination!
Easy Two Ingredient Oat Bundles
Yield: 4-6 cookies
Prep time: 5 minutes
Cook time: 22 minutes
Ingredients
1 c. rolled oats
1 large banana, mashed (approx. 1/2 c.)
optional: 1/4 c. desired mix-ins (eg. dried fruit, chocolate chips, coconut, nuts, seeds etc.)
optional: 1 tsp flavouring of choice (eg. vanilla, cocoa, spices, maca etc.)
Instruction
Preheat oven to 350 degrees. Prepare a cookie sheet with parchment paper.
In a small bowl, mash the banana until pureed.
Stir in oatmeal and optional mix-ins.
Shape small balls of dough on cookie sheet. Press dough into balls with hands well to avoid breakage.
Bake for 22-25 minutes. Allow to cool before eating.
Store in the fridge in an airtight container.
Simple treats like these never fail to make me feel more at home. I hope they make you feel warm and fuzzy inside too

Question of the day: What makes you feel more at home? What mix-ins/flavours will you add to your cookies?
Thanks so much for reading! Leave me a comment, or follow me on, Facebook, Twitter, Pinterest, Google+, and Instagram; I'd love to connect with you!
Google+
About
Suzanne Poldon
runs on plants. eats out of mason jars. bends like a straw.
03. September 2013 by Suzanne Poldon
Categories: Food, Recipe, Vegan, veganMOFO | Tags: baking, banana, cookies, Easy, oatmeal, Recipe, treat yourself tuesdays, Vegan, veganMOFO | 11 comments