Peachy Quin' Quinoa Salad
Welcome to Vegan MoFo day six! Todays post includes peaches, puns, and a delicious salad recipe for your enjoyment:
Pun #1: Saturdays are Salad-days. Alright, maybe it's not a pun, but Saturday's theme certainly is a play-on-words! They kind of rhyme, don't you think? Salads are certainly a staple of my diet; I usually make a big batch on the weekend so I can enjoy it for lunches-on-the-go all week long!
Peaches. I don't know how much longer farm-fresh peaches will be available, but I'm taking every opportunity to eat them while they last. They are part of my breakfast just about everyday, and I squeal with glee every week when I see they are still for sale at the market.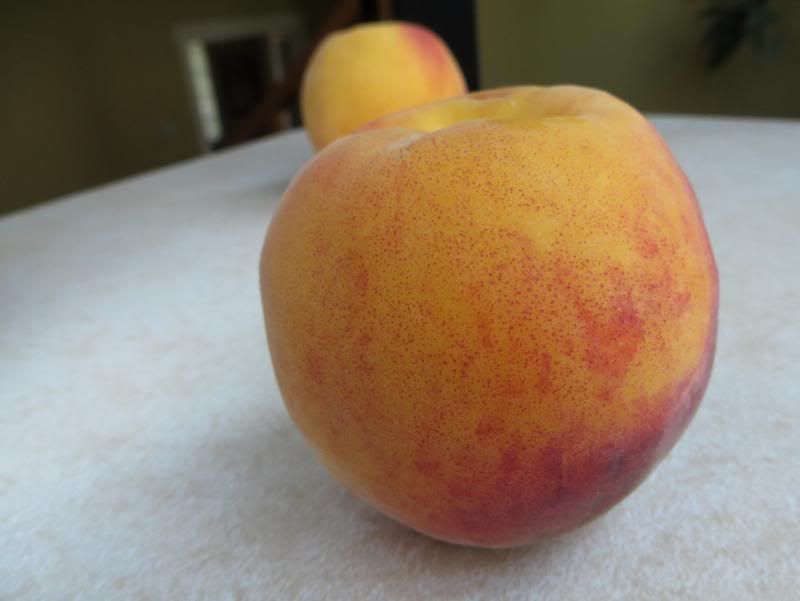 Pun #2 and today's recipe: Peachy Quin' Salad. It's a quinoa salad. Get it, peachy 'keen'? hahahahahaha…
I promise this salad is nowhere near as disappointing as that pun. I'm so sorry for subjecting you to that sorry excuse for a joke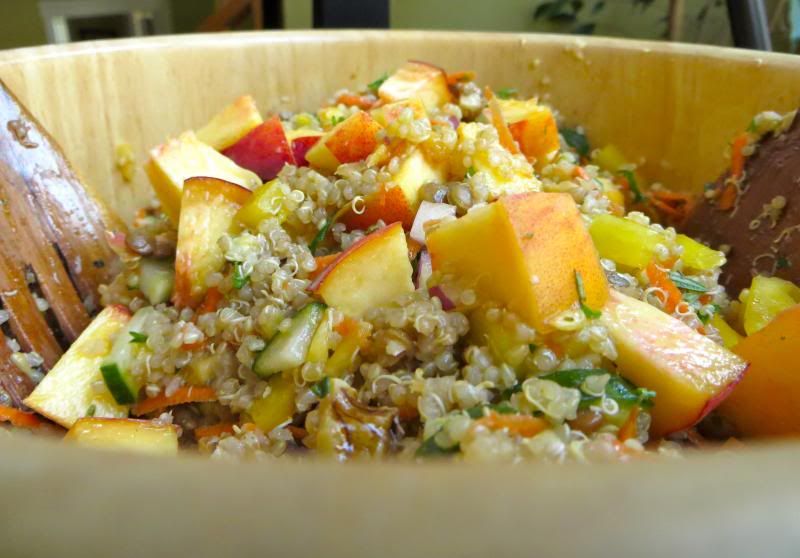 Peachy Quin' Quinoa Salad
Yeild: Approx. 5 c.
Prep time: 15 minutes
Cook time: 20 minutes
Chill time: 2 hours
Ingredients
1 c. dry quinoa
1/3 c. dry lentils (green or brown)
3 c. water
1/2 cucumber, diced
1/2 red onion, diced
1 yellow pepper, diced
1 medium carrot, shredded
1 peach, diced
1 peach, chopped
1/4 c. walnuts, chopped
2 tbsp. parsley, chopped
1 tbsp. rosemary, chopped
Maple Balsamic Vinaigrette- yield approx. 1 c.
1/2 c. olive oil
1/4 c. balsamic vinegar
2 tbsp. maple syrup
1 tbsp. fresh lemon or lime juice
salt and pepper, or herbamare, to taste
Instructions
Combine quinoa, lentils, and water in a medium pot or rice cooker. Cook for 15-20 minutes, or until water is absorbed.
Meanwhile chop the vegetables, fruit, herbs, and walnuts, and place in a large mixing bowl.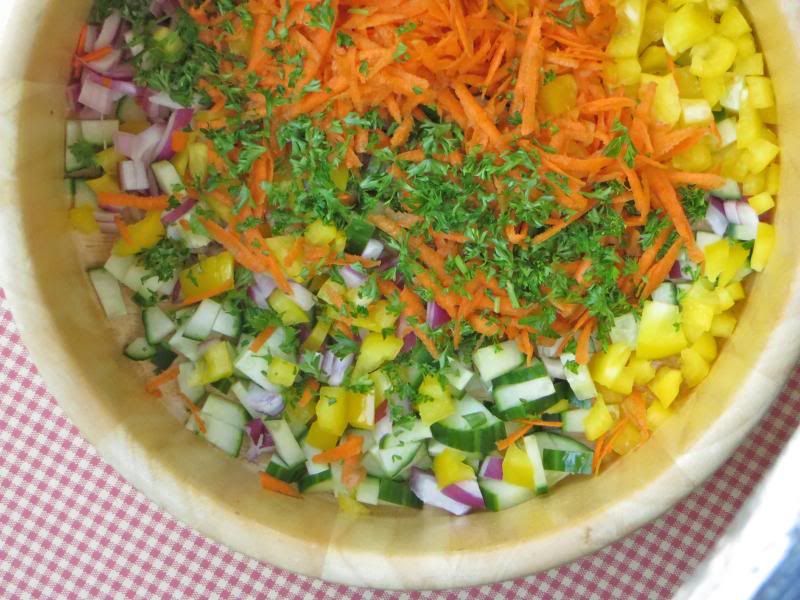 Prepare the dressing by whisking ingredients together in a bowl or placing in a mason jar and shaking to combine. Set aside.
When quinoa and lentils are cooked, add to the bowl and mix well. Mix in desired amount of dressing gradually (I used about half the dressing).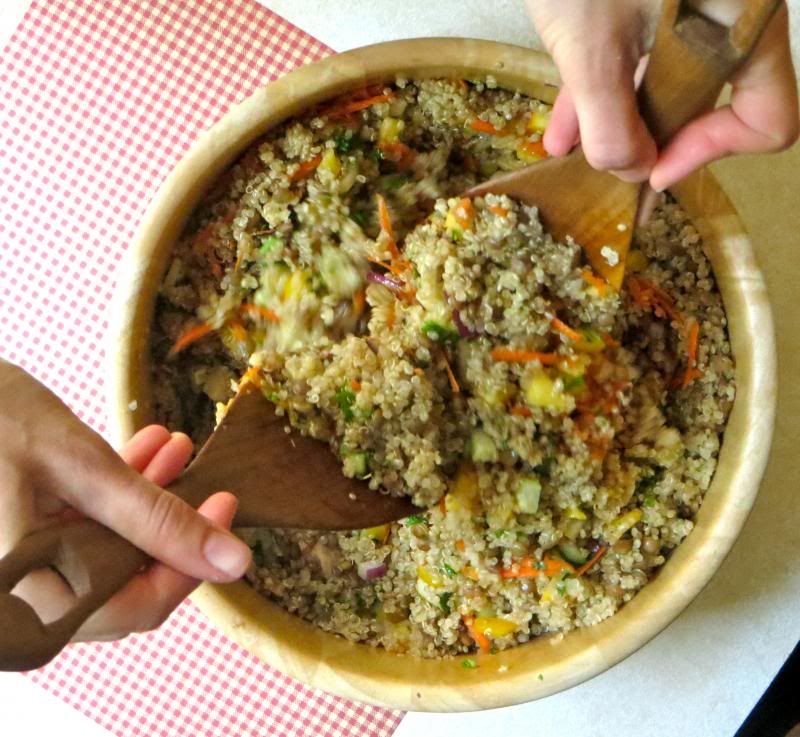 Chill in the fridge before serving.
Feel free to use whatever fresh veggies, herbs, and nuts or seeds you have on hand. Just do yourself a favour and don't skip the peaches!!!
Thanks so much for reading! Leave me a comment, or follow me on, Facebook, Twitter, Pinterest, Google+, and Instagram; I'd love to connect with you!