Pizza Hummus
What's a vegetarian food blog without a hummus recipe?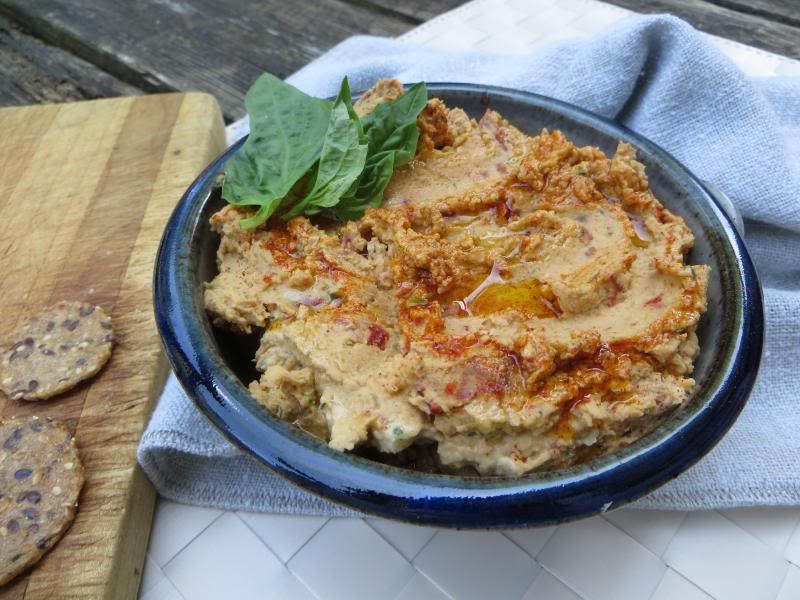 I suppose that today, hello veggy! becomes fully initiated! After receiving a food processor for a birthday gift last year, I can't actually recall buying hummus since. I still like to peruse the dip aisle, however, and I'm always amazed by the variety of flavours popping up on grocery store shelves. Edamame hummus sounds enticing, as does a sweet potato variety, but I'm too hooked on this recipe to deviate!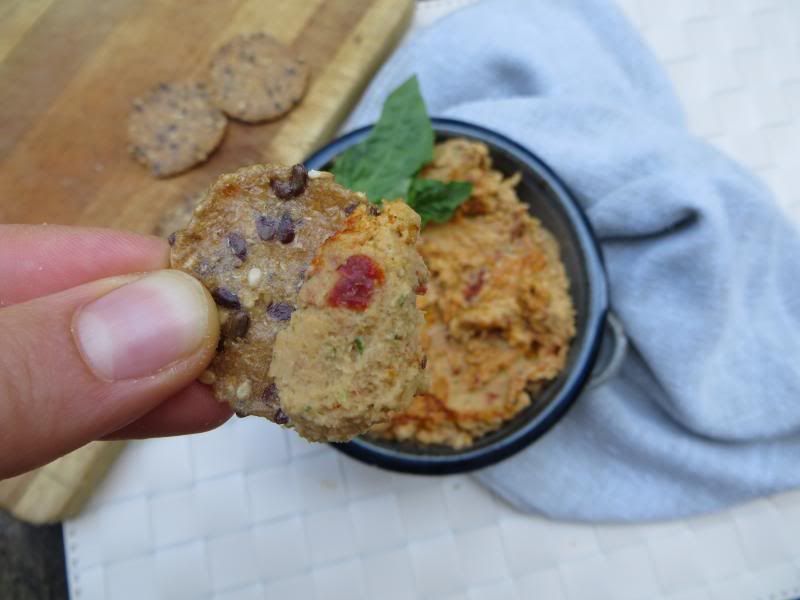 Here's a glimpse into my thought process while creating this recipe:
(sings) Hummus, hummus, I love hummus. (remembers bag of sundried tomatoes purchased at bulk barn) Hmm, maybe I should toss some of those in. And I have some basil that's on the way out… might as well use it up!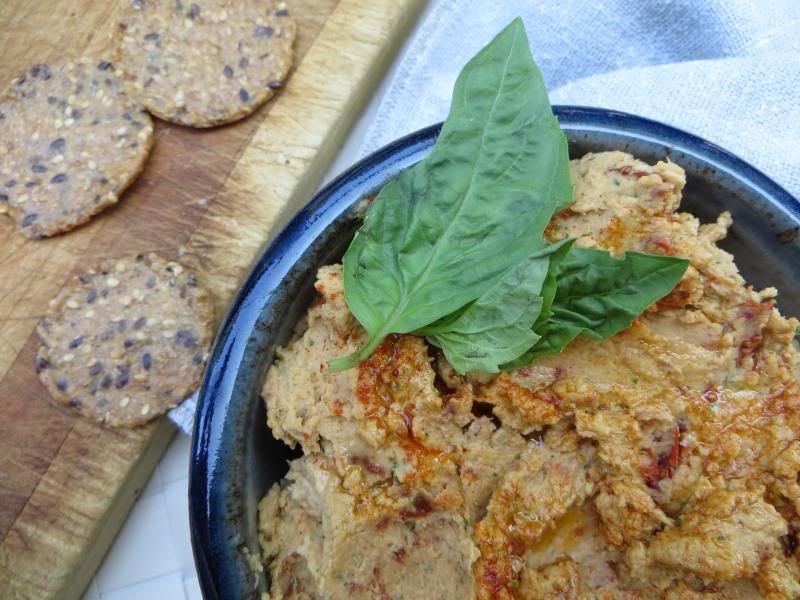 From this attempt to use up ingredients, Pizza Hummus was born! Isn't it funny how some of the best recipes are created completely by mistake? Like any type of hummus, it can be enjoyed as a dip for crackers and veggies, or in a sandwich or wrap. If you like it enough, don't be afraid to just eat spoonfuls on their own, or use it as a topping for ice cream (I may have been kidding on the last one, but if you do I won't judge ;))!
Pizza Hummus
Yield: Approx. 2 c.
Cook time: 10 minutes
Ingredients
1 15 oz. can chickpeas, drained and rinsed well
2 cloves garlic
3 tbsp. tahini
1/4 c. reserved liquid from chickpeas or water
2 tbsp. lemon juice
3/4 c. sundried tomatoes (not oil-packed), divided
1/3 c. packed basil
1 tbsp olive oil
optional: 1/2-1 tsp paprika, to taste
Instructions
Drain and rinse chickpeas, reserving the liquid.
Add the ingredients (save 2 tbsp. of sundried tomatoes) to a food processor. Blend until smooth.
Add in remaining 2 tbsp. sundried tomatoes and pulse to incorporate.
Store in a sealed container in the fridge for up to a week. Serve with raw vegetables or Lavash Flatbread Crackers
Don't forget to enter for your chance to win a Booda Organics gift set; contest ends Sunday!!
Fill in the Blank: My favourite hummus 'flavour' is ____.
Thanks so much for reading! Leave me a comment, or follow me on, Facebook, Twitter, Pinterest, Google+, and Instagram; I'd love to connect with you!