Healthy Vegan Fridays #10 + a Peanut Butter & Co. Giveaway!
Is it just me, or did that week just fly by? It must be the excitement in finally welcoming spring (although it still feels like winter in Canada)! As much as I love winter squash, apples, and other seasonal produce, I am excited to see how Healthy Vegan Fridays will begin to shift into a spring-inspired feel. Anna, Kimmy, and I are so glad you joined us this week to link up your delicious vegan creations! This week is extra special, as the folks at Peanut Butter and Co. are generously sponsoring a giveaway; read to the end for more details! Let's take a look at the top three recipes form last week, as chosen by number of clicks:
This one pot dish is sure to make your tastebuds and dishwasher smile

I can't say I've ever heard of chickpea dumplings, but this recipes makes me want to!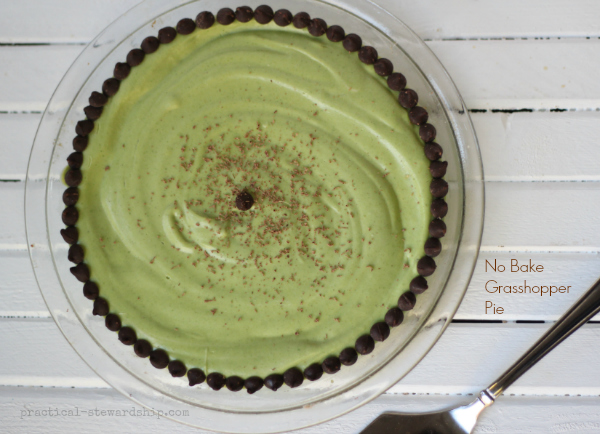 This no-bake dessert takes the cake… err, pie!
My picks:
Simple recipes like this one get me excited; and even more so because chocolate is involved!
I have been loving me some brussel sprouts; only Davida would have thought to include blueberries in this veggie dish.
Quick soup recipes like this are still an essential to ward off the chill of winter. The lime adds that hope that the freshness of spring is near!
Now its your turn to share some vegan goodness with the blogging community! Use the linky below to link up one or two vegan recipes for next week's HVF post (make sure you link back somewhere in your post)! If you're new to HVF and would like to know more about getting involved, click here or leave a comment and I'll be sure to reply

To stay up to date on all things HVF, be sure to like our Facebook and Pinterest pages, tag your tweets with #VeganFridays, and subscribe to our weekly newsletter!
As mentioned, Peanut Butter & Co. will be generously providing one lucky winner from the United States (sorry, international HVF-ers) an assortment of their delicious peanut butters! Just as a disclaimer, one flavour does contain honey; if that doesn't jive with you, feel free to share it with a friend

To enter the giveaway, simply use the handy-dandy rafflecopter widget below:
Thanks so much for reading! Leave me a comment, or follow me on, Facebook, Twitter, Pinterest, Bloglovin, and Instagram; I'd love to connect with you!