Healthy Vegan Fridays [19]
Thanks for joining us once again for Healthy Vegan Fridays! Anna, Kimmy, and I love exploring the culinary creations that you dream up each week. Last week we had a whopping 40 submission; thank you so much for helping this community grow! In addition to sharing last week's top three submissions, we are sharing another Healthy Vegan Profile instead of our own favourites. We have been getting awesome feedback about the profiles, so if you want to get your pretty face featured out this form. Without any further ado, enjoy this plant-based goodness:
Everything is better in pie form!
2. Chocolate Peanut Butter Fudge by Vegan 101 Girl
This fudge recipe is so simple; only five wholesome ingredients!
3. No-bake Strawberry Cream Pie by Practical Stewardship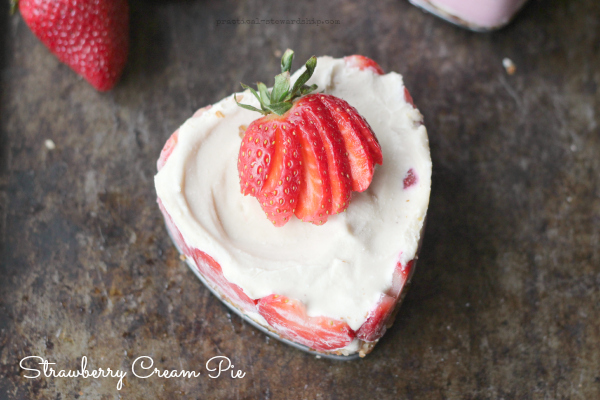 This healthy pie is a perfect summer treat; no oven required!
1. Your name, blog name and URL, and one little-known fact about you.
Alessandra Seiter, and I blog at Farmers Market Vegan! As a child, I despised all fruit except for apples.
2. What is your favourite vegan recipe?
Currently, it's this chickpea salad sandwich from Olives for Dinner on Ezekiel bread with lettuce and tomato, accompanied by a side of roasted brussels sprouts.
3. What is your favourite vegan ingredient or vegan cooking substitution?
Right now, I'm a huge fan of liquid smoke, smoked paprika, and dried chiles. They add an enormous amount of unique flavor to any dish. My favorite substitution is maple syrup for honey or refined sweeteners. But honestly, I would also swap maple syrup for just about any ingredient…
4. Who inspires you most, and why?

Right now, I draw huge inspiration from my college professors. I'm a Geography major, and the department's faculty constantly challenges me to grapple with the realities of a rapidly globalizing world, as well as to contemplate modes of creating a more socially just society.
5. Name three things you never leave home without.
My burgundy glass Lifefactory water bottle, my brown Matt & Nat wallet, and the appropriate amount of clothing to keep me at a good temperature!
---
Now its your turn to share some vegan goodness with the blogging community! Use the linky below to link up one or two vegan recipes for next week's HVF post (make sure you link back somewhere in your post)! If you're new to HVF and would like to know more about getting involved, click here or leave a comment and I'll be sure to reply

To stay up to date on all things HVF, be sure to like our Facebook and Pinterest pages, tag your tweets with #VeganFridays, and subscribe to our weekly newsletter!

Get your veggy on: